86-21-59143594
| | |
| --- | --- |
| NAME | SHANGHAI NEW AITE HOUSEHOLD ELECTRIC APPLIANCES CO., LTD |
| ADD. | No.866 Aite Rd. Shanghai China |
| TEL. | 86-21-59143594 |
| FAX | 86-21-59143584 |
| ZIP | 201803 |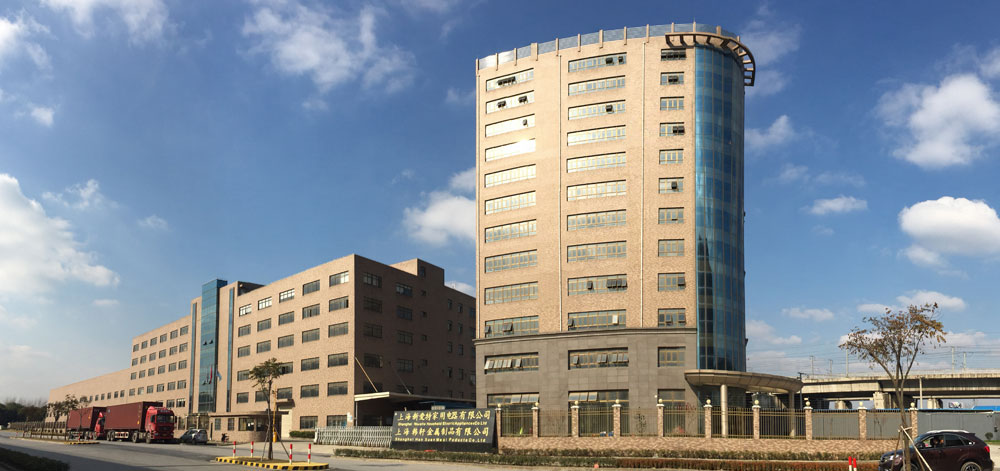 Shanghai Newaite Company is a subsidiary company which belongs to Shanghai Huazhuang Group. Shanghai Newaite Company was founded at 1975.It was one of the first batch seven air conditioner enterprises which were assigned by China ministry of light industry.The "Aite" brand has gained many awards including the awards of Shanghai famous products, golden bridge of the most popular commodity.Now facing market fierce competition,Newaite must continue to develop the market ,expand in competition,develop new commodity,enlarge production, expand new area in order to meet the market requirement and stand firm the market.Through leadership and engagement of people, Company keeps innovation and realize restructuring and transformation.
Newaite produces and sells appliance stamping parts, auto stamping parts ,and powder coating parts. Newaite also makes and sells transfer dies, progressive dies,single dies and assembling stamping parts. Newaite parts are mainly exported to USA, Mexico,France,Germany,,Netherlands, Brazil, Portugal ,Czech,South Africa ,Italy ,Singapore and Thailand.
Company has advanced technology expertise. According to 30 years experiences in air conditioner and appliances, through hard work and active design development, Newaite gets many praises or rewards by international famous enterprises . Company has convenient geographical position and has broad workshops and advanced equipment. Main equipment include 1250T, 630t, 500t 、315t and 200t hydraulic machines,400t, 315t, 250t, 160t, 100t punching machines ,static powder coating line, robot laser welding and so on.
Newaite has passed international standard certification like iso9001:2008、iso/ts16949:2009 and iso14001:2004. For many years, based on insists on innovation, quality policy on Perfect Technology, Excellent Management,Elaborate operation , credibility and integrity Service , company makes rapid progress. Now Newaite devotes the full heart to provide great products and good service for our customers.
Company History
●Y1975, Aite was set up.
●Y1998,New Aite was set up with registered capital EUR 3.08 Million.
●Y2003, obtained certificate ISO 9001.
●Y2004,started produce parts for automobile.
●Y2006, obtained certificate TS16949.
●Y2008, started SOP for EMCOM&FAS
●Y2009, obtained certificate ISO 14001
●Y2009, started SOP for FECT China.
●Y2012, started Faurecia global programs.
Contact Us:
| | |
| --- | --- |
| Name | SHANGHAI NEW AITE HOUSEHOLD ELECTRIC APPLIANCES CO., LTD |
| Add. | No.866 Aite Rd. Shanghai China |
| Zip Code | 201803 |
| Tel. | 86-21-59143594 |
| Fax | 86-21-59143584 |